Appalachian Trail – 3 Day
"3 day Appalachian Adventure!"
What it's all about:
See and experience the world renowned Appalachian Trail
From high peaks to low valleys, the Appalachian Trail (AT) brings promised adventure and amazing stories.  On this trip, we will hike through amazing and beautiful parts of the AT within the National Park. Each night we will stay in backcountry shelters and experience just a small portion of what through-hikers experience in the first month of their 2,168 mile journey to Katahdin, Maine.  Average of about 6 to 10 miles per day.
Route Summary:
(Route and statistics may very due to availability of backcountry sites and weather.)
Total distance on trail = 24.72 miles
Total Elevation gain (loss) = 6,047ft (-8,817) ft.
Max elevation = 6,344ft
Min elevation = 2,254ft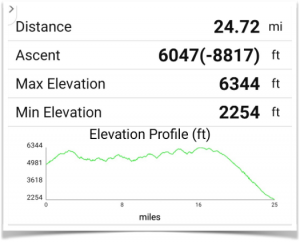 Time: 2 nights 3 days
Rated: Moderate / Strenuous
Limit 6 in a group (+up to 2 guides)
2023 dates:
June 16-18
July 16-18
Aug 11-13
Oct 15-17
Oct 25-27

Private trips available
Price per person: $595
ASK ABOUT OUR GIFT CARDS!
Highlights:
The Appalachian Trail
New Found Gap
Charles Bunion
Mount Guyot
Ole Black
High elevation camping
Amazing views
Stars
Detailed daily route plan:
Note:
Advisory or cautions: As with any high elevation hiking the weather can change quickly and mental\physical preparedness is necessary for your enjoyment.
Okay!!!
So are you ready to join on us on an adventure?!!!
GREAT!!!!
Here is a list of stuff you should bring with you and what is provided by your guide!
For a suggested packing list, see the link below:
(Keep in mind that this will be a heavy pack, and over loading can make for a less than comfy trip for you. The same goes for bringing too little! So read this carefully and please feel free to ask your guide for advice!)
Oh and about the food! I know your thinking about the food!
All meals are prepared by your guide!
Our dinners will be a yummy mix of filling and tasty dehydrated meals with added fresh veggies and we try to have a different meal each night! We pick high quality meals and fruits and veggies for us and our guests so we are all fully energized and feel great for our adventures!
For breakfasts we like to have a breakfast bar and or yummy hot oatmeal!
Lunches are usually peanut butter and jelly or tuna packets and crackers!
We also provide a few good snack bars for each day.
And of course there has to be a desert!
[Please inform your guide upon reservation of any dietary restrictions or needs.]