Fly Fishing with Smoky Mountain Guides
The Great Smoky Mountains National Park is home to some of the best trout fishing in the Southeast. Whether you are a first-timer or a lifelong fly fisher, let Smoky Mountain Guides take you to the best fishing spots in the park.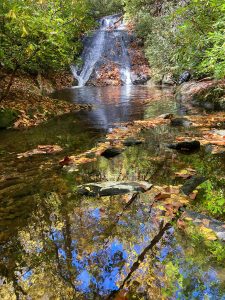 Once booked, our guide will contact you to arrange the details of your trip. We can meet you in Townsend or Gatlinburg depending on which location is more convenient to you. We'll work with you to plan a four, six, or eight-hour fishing trip based on your fish preference (rainbow, brown, or brook trout) and your hiking preference.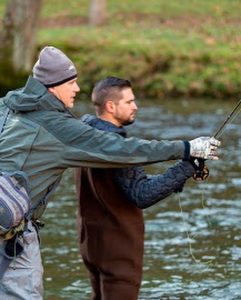 SMG provides all the gear needed for fishing, including rods, flies, line, waders, and boots. Participants should bring a valid fishing license issued by either Tennessee or North Carolina and a Great Smoky Mountains parking pass. 
Interested in a longer fly fishing experience? We also offer three-day backpacking and fly fishing trips to Hazel Creek in the remote southwestern corner of the Great Smoky Mountains National Park.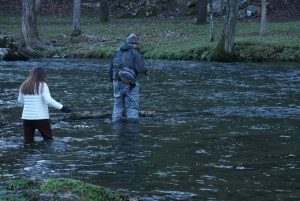 Once our boat ride drops us on the opposite shore of Fontana Lake, we'll walk a short distance to our awaiting lakeside campsite or hike between four and six miles on easy terrain further upstream depending on our fishing goals. Let SMG take care of the campsite setup and logistics so you can maximize your time on the water.
SMG provides everything needed for our fly fishing trips including fishing rods and flies, waders, and boots. In addition for the Hazel Creek, SMG provides sleeping bags, sleeping pads, pillows, headlamps, plates/bowls/utensils, stoves, cookware, fuel, a first aid kit, a group-size water filter, camping permits, and food from lunch on the first day to lunch on the last day. Our experienced camping guides will have everything set up for you. Exact trip dates are customizable but with seasonal limitations based on premium fishing conditions.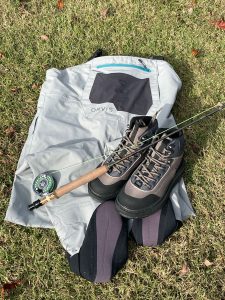 Information about the Great Smoky Mountains National Park parking pass can be found here:
A Tennessee Fishing License can be bought here. This license can be purchased the same day as your fishing trip and can be displayed digitally on your phone as a screenshot. TWRA offers a basic fishing license, which is sufficient for this guided activity, as well as supplements for trout fishing. The Great Smoky Mountains National Park does not require a licensing supplement for trout fishing within the national park, though this may be needed if you intend to use your fishing license outside the national park before or after your tour. Consult the TWRA for other restrictions associated with your fishing license.
Limit two people max
Minimum age 12 years old
Four-Hour Trip
$250 for one person
$325 for two people
Six-Hour Trip
$300 for one person
$375 for two people
Eight-Hour Trip
$350 for one person
$425 for two people
Start times and availability are based on seasonal fluctuations in temperature and water levels.
We also offer fly fishing gear rentals out of our Gear Room at the Embassy Suites in Gatlinburg.
Hazel Creek Multi-Day Trip

Inquire for availability and pricing